Sorry, there are no products in this collection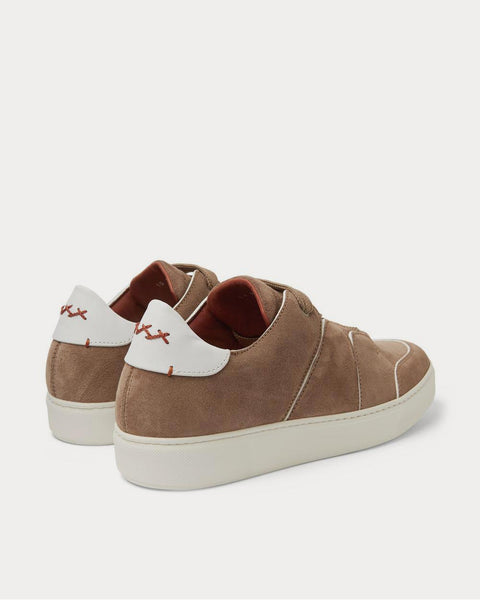 Tiziano Leather-Trimmed Suede Light brown low top sneakers
Ermenegildo Zegna's designs are crafted so well that even the brand's more casual pieces feel refined. Featuring precise side piecing and hand-painted edges, these streamlined 'Tiziano' sneakers have been made in Italy from light-brown suede and detailed with signature stitching along the heels tabs.
Select Store
Sneak in Peace showcases links to the best retailers around the world.
Select a store from the list below to continue your shopping experience and purchase your sneakers.
*Original £GBP retail price.
Pricing may vary from region to region.