Sorry, there are no products in this collection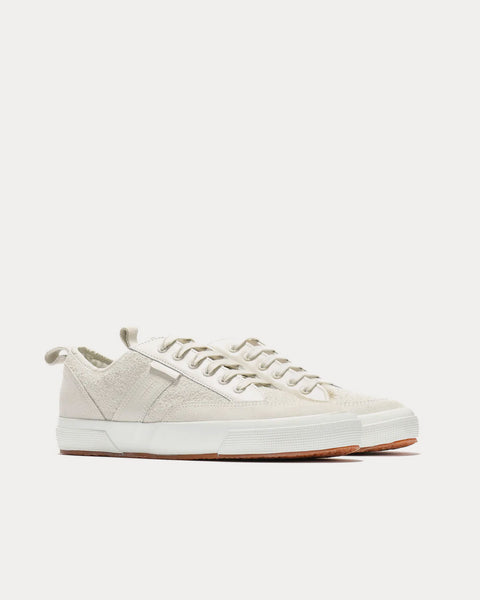 3420 Mil White Low Top Sneakers
Engineered Garments comes together with Turin based shoe company Superga to release the Engineered Garments x Superga 3420 Mil Low. This army inspired shoe hearkens back to the company's role as a supplier to the Italian Army, while retaining the brand's commitment to elegant style. Engineered Garments x Superga 3420 Mil Low is a military-style silhouette, cut as a low top style like a traditional army shoe. In signature EG fashion, the canvas material is switched out for a combination of luxurious long and short hair suede and smooth leather, applied asymmetrically - only recognisable up close. The eyelets are installed in the same colour as the shoe for a sleek, low-profile look, and the sole is designed in a vulcanised style of overlapping rubber layers. A final tough comes with the subtile Engineered Garments branding on the side panel. Nearly imperceptible, this embossed logo gives the pari a polished appearance without standing out.
Select Store
Sneak in Peace showcases links to the best retailers around the world.
Select a store from the list below to continue your shopping experience and purchase your sneakers.
*Original £GBP retail price.
Pricing may vary from region to region.