Sorry, there are no products in this collection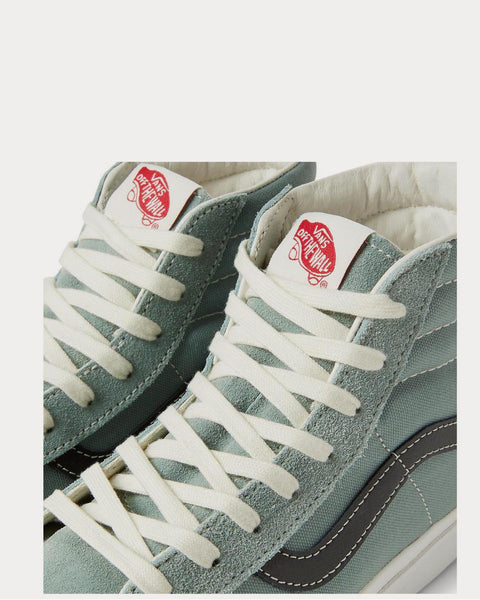 OG SK8-Hi LX Leather-Trimmed Suede and Canvas High-Top Gray green high top sneakers
Following Vans' 'Old Skool' style, the 'SK8-Hi' sneakers were among the first to feature the label's signature side stripe - a design created by co-founder Mr Paul Van Doren originally dubbed the 'Jazz Stripe'. This 'OG LX' pair is made from durable canvas and suede, trimmed with leather and set on flat waffled soles.
Select Store
Sneak in Peace showcases links to the best retailers around the world.
Select a store from the list below to continue your shopping experience and purchase your sneakers.
*Original £GBP retail price.
Pricing may vary from region to region.