Sorry, there are no products in this collection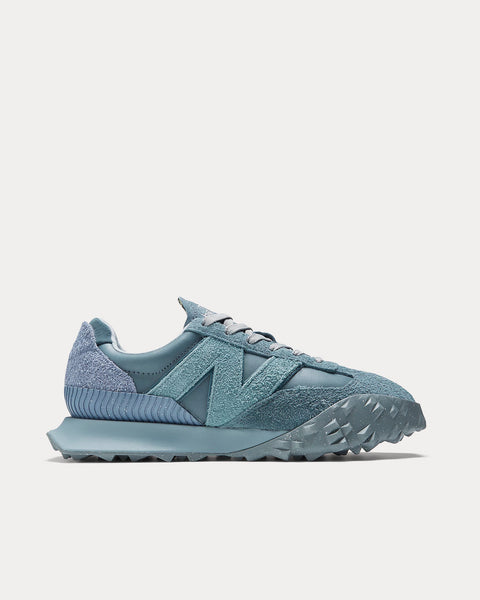 XC-72 Blue / Navy Low Top Sneakers
AURALEE and New Balance make for a natural collaborative pairing. The Tokyo-based brand has quickly established itself as one of global fashion's most highly regarded emerging labels, rooted in in founder Ryota Iwai's vision - premium materials, sourced from all over the world, applied with the same level of consideration to every single item, from the simplest to the most intricate. The New Balance x AURALEE XC-72 offers a luxurious execution of the concept car inspired silhouette. The shoe's upper is outfitted in premium hairy suede, nubuck, and smooth leather, with each material featuring a tonal variation. This subtle, sophisticated use of color adds sense of depth to the XC-72's angular, retrofuture design.
Select Store
Sneak in Peace showcases links to the best retailers around the world.
Select a store from the list below to continue your shopping experience and purchase your sneakers.
*Original £GBP retail price.
Pricing may vary from region to region.