Sorry, there are no products in this collection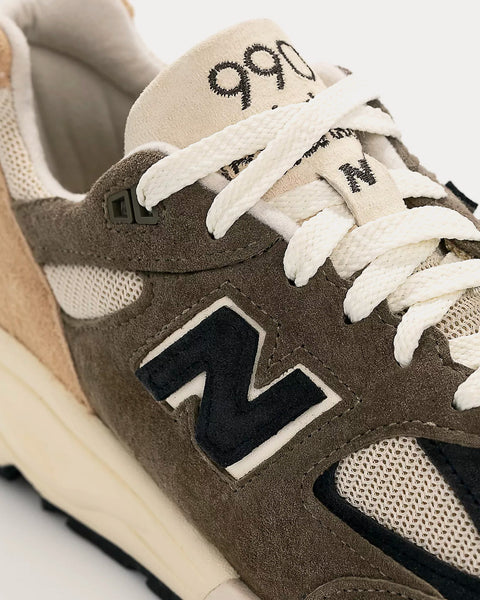 Made in USA 990v2 Grey / Tan Low Top Sneakers
The 990's original designers were tasked with creating the single best running shoe on the market. The finished product more than lived up to its billing. When it hit shelves for the first time in 1982 the 990 sported an elegantly understated grey colorway, and a then unheard of three-figure price tag. For avid runners and ahead of the curve tastemakers alike, the 990 was a mark of quality and superior taste. There have been updates to the design since '82, and more color options, but the 990's aspirational status symbol aura has never changed. Simply put, the 990 is the shoe so good, that we've never stopped making it. The 990v2 features a premium upper construction and ABZORB midsole cushioning.
Select Store
Sneak in Peace showcases links to the best retailers around the world.
Select a store from the list below to continue your shopping experience and purchase your sneakers.
*Original £GBP retail price.
Pricing may vary from region to region.