Sorry, there are no products in this collection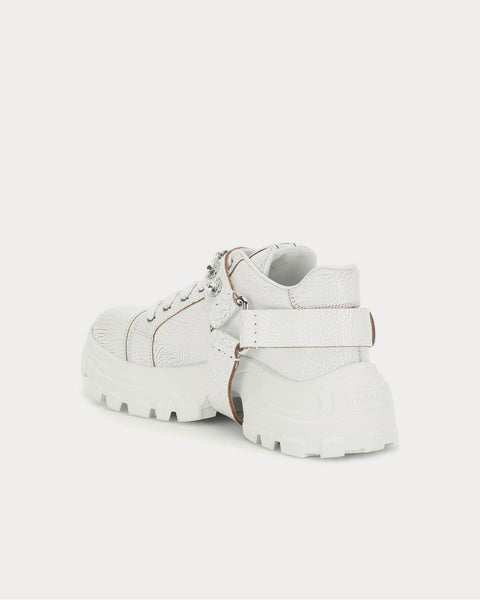 Embellished leather Bianco Low Top Sneakers
A key look du jour, the dad sneaker meets girlish glam in these trainers from Miu Miu. Crafted in Italy from textured white leather, the design has a chunky rubber outsole, a lace-up front, and a harness detail that's embellished with faceted crystals. Wear yours with one of the label's dresses for a look that captures the mood of the moment.
Select Store
Sneak in Peace showcases links to the best retailers around the world.
Select a store from the list below to continue your shopping experience and purchase your sneakers.
*Original £GBP retail price.
Pricing may vary from region to region.