Sorry, there are no products in this collection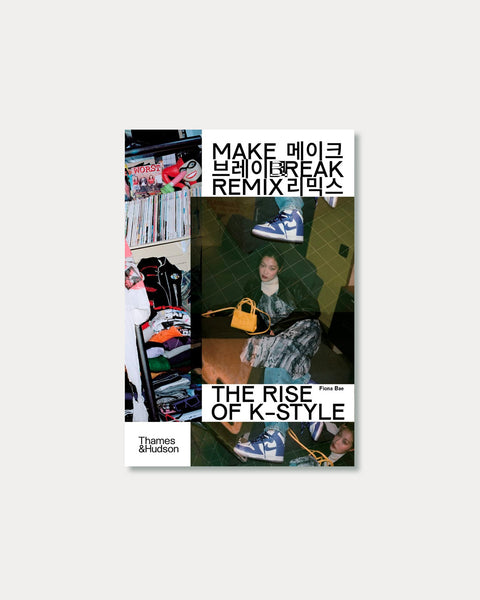 Make Break Remix: The Rise of K-Style
K-pop, K-fashion, K-drama, K-beauty: over the last decade, K-style has exploded onto the global scene. What is behind this phenomenon? Where does K-Style go from here? Make, Break, Remix: The Rise of K-Style makes no attempt to define or categorize, instead celebrating the eclectic, multi-faceted nature of K-Style and its home city of Seoul.
Through interviews with fifteen tastemakers who are shaping K-style across creative sectors, from 1Million Studio's Lia Kim to leading K-pop stylist Youngjin Kim and drag pioneer Nana Youngrong Kim, Fiona Bae tells untold stories from true insiders, exploring a sense of identity in their work, how living in Seoul affects them and their creative output, and the decade of changes that has brought about the current K-style.
Select Store
Sneak in Peace showcases links to the best retailers around the world.
Select a store from the list below to continue your shopping experience and purchase your sneakers.
*Original £GBP retail price.
Pricing may vary from region to region.