Sorry, there are no products in this collection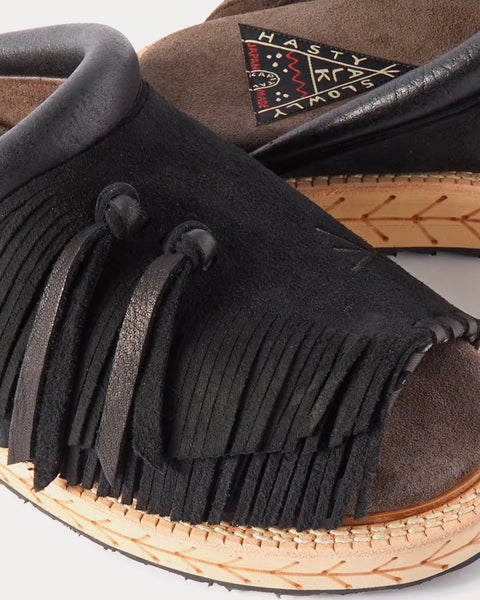 Fringed Leather Suede Black Sandals
KAPITAL's design language is a blend of American heritage and nomadic spirit. These 'Pueblo Sabot' sandals are made from leather and suede and trimmed with fringing to give them a shaggy-edged shape. The padded insoles ensure comfort.
Select Store
Sneak in Peace showcases links to the best retailers around the world.
Select a store from the list below to continue your shopping experience and purchase your sneakers.
*Original £GBP retail price.
Pricing may vary from region to region.