Sorry, there are no products in this collection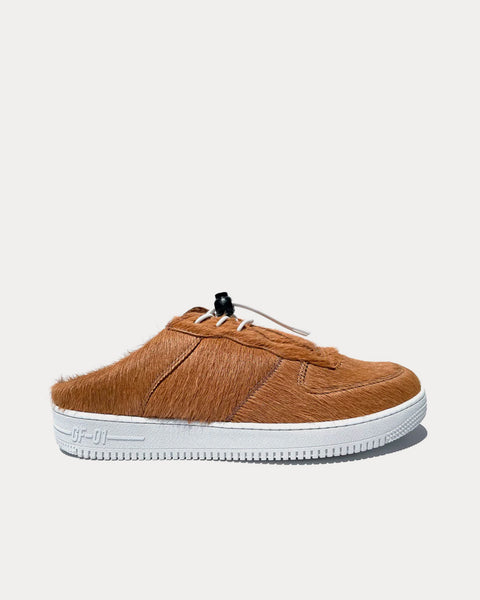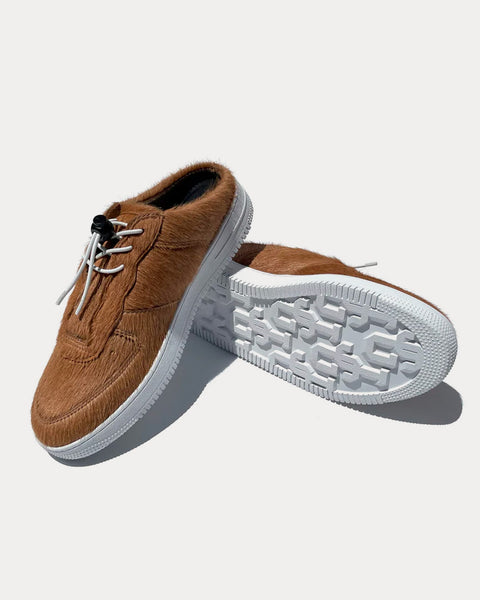 GF-01 Mule Calf Hair Brown Slip On Sneakers
The classic GF-01 Mule is meant to be functional as a stylish slip-on that provides comfort but sophisticated poise to any outfit. This release sees the adoption of calf hair, which we have used occasionally in the past, in two of the winter-appropriate color shades of black and brown. Both versions feature an all-white outsole, white laces and black toggle-and-pull; all which help to balance the bold shine of the delicate calf hair material.
Select Store
Sneak in Peace showcases links to the best retailers around the world.
Select a store from the list below to continue your shopping experience and purchase your sneakers.
*Original £GBP retail price.
Pricing may vary from region to region.