Sorry, there are no products in this collection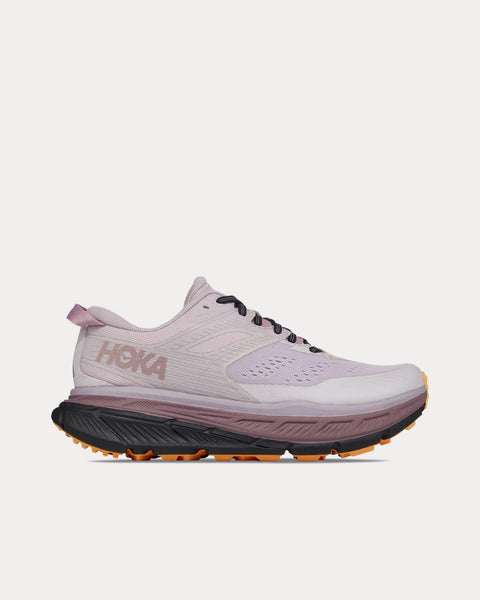 Stinson ATR 6 Lilac Marble / Blue Graphite Running Shoes
he sixth edition of a HOKA legacy shoe, the Stinson ATR 6 continues to deliver versatile comfort both on the road and off the grid. Offering the same cushy underfoot experience with the highest volume stack height in the entire HOKA line-up, the Stinson ATR 6 is a veritable "hovercraft." Offering less weight and more stability than its predecessor, this versatile, all-terrain shoe utilizes recycled Unifi REPREVE® yarn derived from post-consumer waste plastic. Newly integrated eyelets within the lacing offer independent support, while a refined heel collar offers a plush fit and closely spaced lugs ensure stability. Merging an aggressive aesthetic with unparalleled performance, the Stinson ATR 6 continues to put the all-terrain in ATR.
Select Store
Sneak in Peace showcases links to the best retailers around the world.
Select a store from the list below to continue your shopping experience and purchase your sneakers.
*Original £GBP retail price.
Pricing may vary from region to region.