Sorry, there are no products in this collection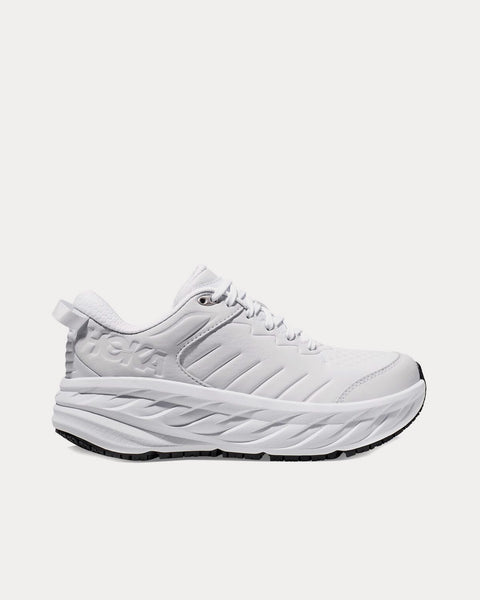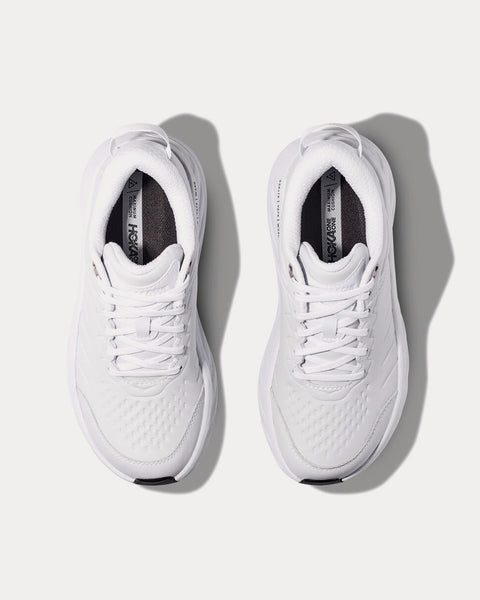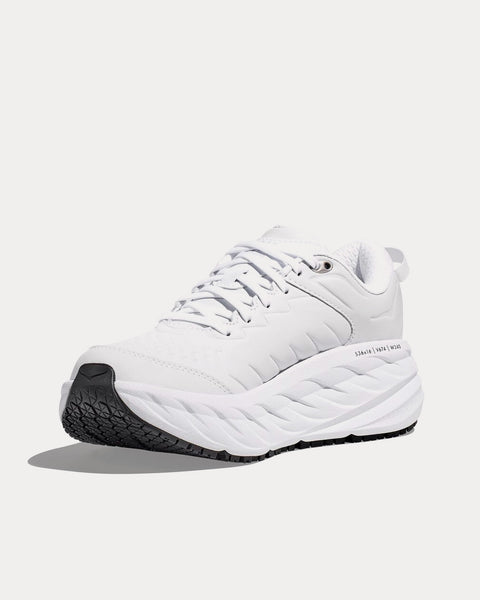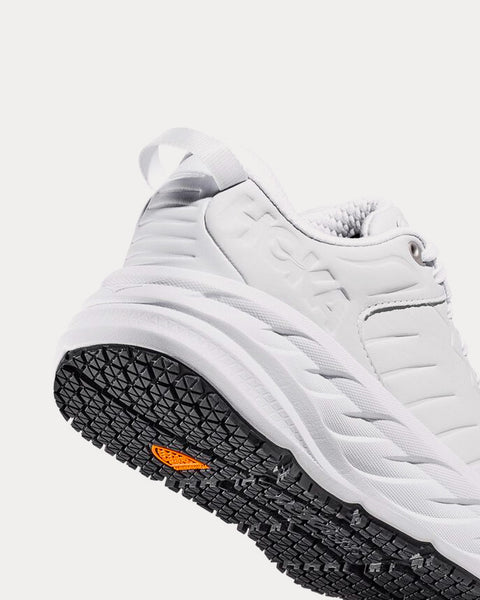 Bondi SR White / White Running Shoes
The Bondi SR takes the most cushioned shoe in the HOKA road-shoe lineup and reworks the silhouette to handle the demands of daily life. Updated with water-resistant leather, a slip-resistant outsole and EVA midsole to ensure all-day cushion, this workplace warrior features an ultra-grippy, full ground contact rubber that stands up to the demands of the service industry and medical field alike.
Select Store
Sneak in Peace showcases links to the best retailers around the world.
Select a store from the list below to continue your shopping experience and purchase your sneakers.
*Original £GBP retail price.
Pricing may vary from region to region.