Sorry, there are no products in this collection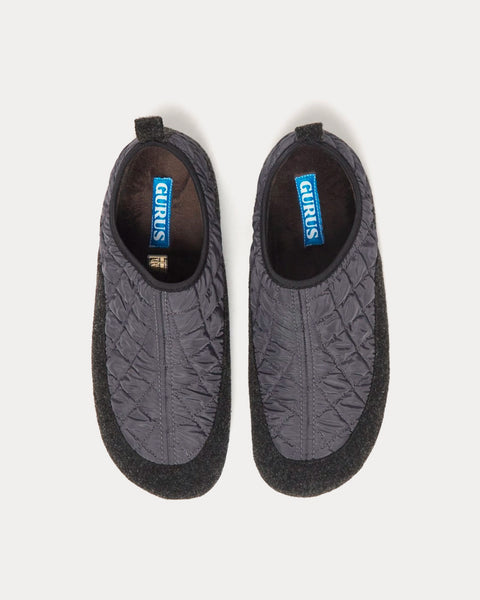 House Boot Grey Slip Ons
The new way of life of working from home set Gurus on a mission to produce the perfect house shoe: soft enough to treat the feet, while being robust enough to withstand the daily errand run. Now the humble slipper is now the de-facto footwear of choice, Gurus Room Shoes are a must-have in anyones daily rotation. Each pair is hand-crafted in Spain using traditional artisan techniques - using premium quilted nylon uppers, natural rubber soles with additional grip for added stability, along with super soft, pliable felt insoles. Green - Textile quilted uppers - Regular fit, take your normal size - Heel pull tab - Rubber outsole - Made in Spain.
Select Store
Sneak in Peace showcases links to the best retailers around the world.
Select a store from the list below to continue your shopping experience and purchase your sneakers.
*Original £GBP retail price.
Pricing may vary from region to region.