Sorry, there are no products in this collection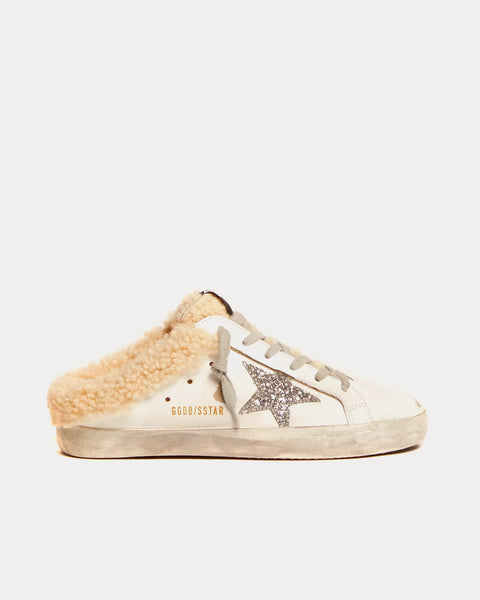 Super-Star Sabots Silver Glitter Star & Shearling Lining White Low Top Sneakers
Golden Goose Super-Star Sabots in white leather with silver glitter star and shearling lining. The sneakers are lined with soft shearling, these Super-Star sneakers feature a white leather upper embellished with a silver glitter star and beige shearling tongue. The ice-gray laces complete the look.
Select Store
Sneak in Peace showcases links to the best retailers around the world.
Select a store from the list below to continue your shopping experience and purchase your sneakers.
*Original £GBP retail price.
Pricing may vary from region to region.