Sorry, there are no products in this collection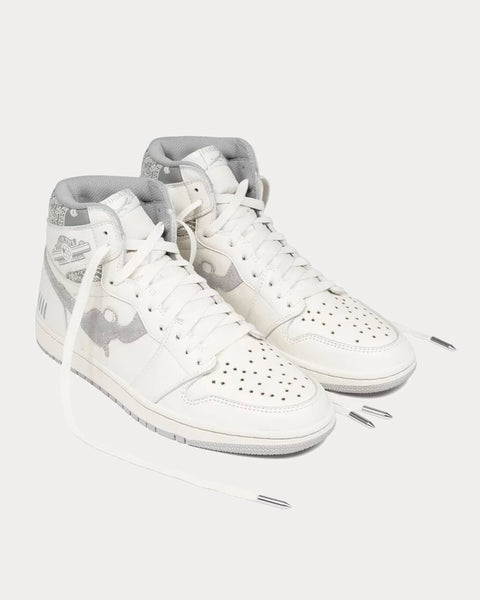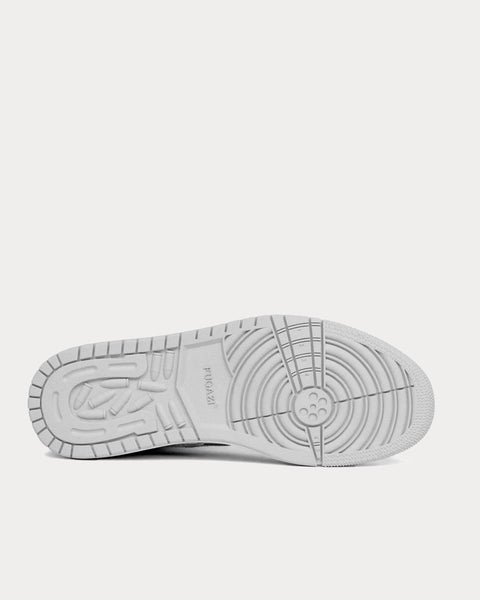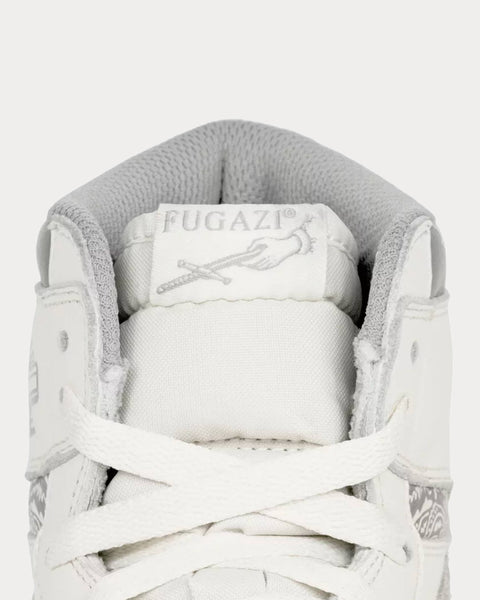 One In The Chamber Gun Metal White High Top Sneakers
Trevor Gorji, the brain of the Korea Skate Team and Brand Streetwear Fugazi, presented the second sneaker for the new Los Angeles-based brand. A pair of sneakers located on the legendary Nike Air Jordan 1 Chicago model. This shoe is incredibly full of details, decorated with paisley print on the heel. Toe box with bullet holes and laces tips in style bullets. The Fugazi "One in The Chamber Gunmetal Gray" unlike the first coloration released has a more neutral shade in shades of gray / white, even in this version every detail has not been left to chance. This is not a Nike sneaker but was entirely made by the Fugazi brand.
Select Store
Sneak in Peace showcases links to the best retailers around the world.
Select a store from the list below to continue your shopping experience and purchase your sneakers.
*Original £GBP retail price.
Pricing may vary from region to region.