Sorry, there are no products in this collection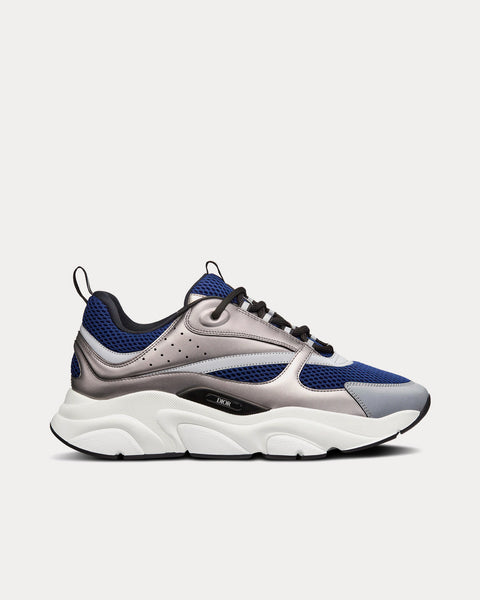 B22 Blue Technical Mesh and Silver-Tone Smooth Calfskin Low Top Sneakers
The B22 sneaker reimagines the chunky sneaker through a retro lens. Combining different materials and textures, including silver-tone smooth calfskin and blue technical mesh, it has a bold, sports-inspired aesthetic. Round laces and a raised 'DIOR' signature on the side complement the thick, white, sculpted rubber sole with black edging. The sneaker can be worn with any casual piece for a sporty and contemporary silhouette.
Select Store
Sneak in Peace showcases links to the best retailers around the world.
Select a store from the list below to continue your shopping experience and purchase your sneakers.
*Original £GBP retail price.
Pricing may vary from region to region.