Sorry, there are no products in this collection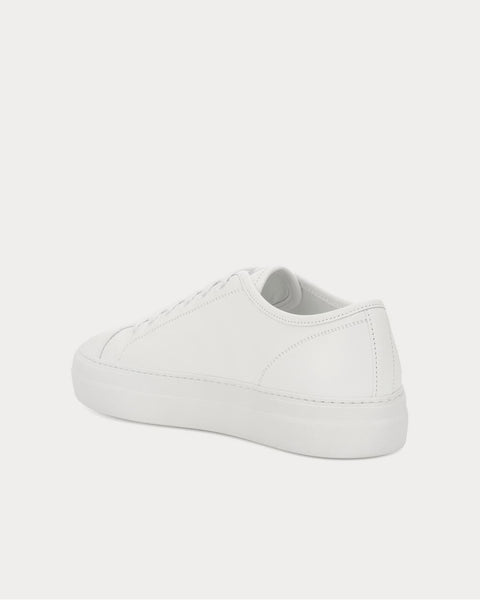 Tournament Low leather white Low Top Sneakers
Common Projects's family of clean athletic silhouettes expands with its elevated Tournament Low sneakers. The Italian-made pair works a solid white finish for a purist look, with the brand's hallmark golden numerical stamp on the sides providing a tiny touch of contrast. Make them the finishing touch to sleek monochrome ensembles.
Select Store
Sneak in Peace showcases links to the best retailers around the world.
Select a store from the list below to continue your shopping experience and purchase your sneakers.
*Original £GBP retail price.
Pricing may vary from region to region.