Sorry, there are no products in this collection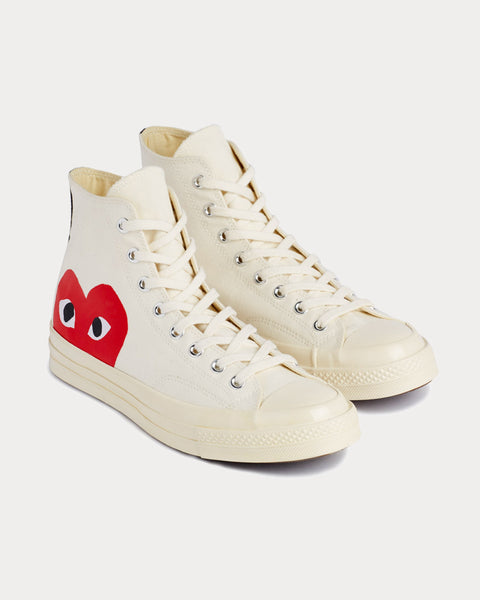 Converse x Comme des Garçons PLAY
Chuck Taylor All Star 70 Ox White High Top Sneakers
Using the timeless silhouette of a Chuck Taylor 1970s - Comme des Garcons adorns their iconic bug-eyed heart logo to create a shoe that has attained cult status. Constructed from canvas, the 1970s feature reinforced stitching, higher foxing tape and a contrast heel tape.

Select Store
Sneak in Peace showcases links to the best retailers around the world.
Select a store from the list below to continue your shopping experience and purchase your sneakers.
*Original £GBP retail price.
Pricing may vary from region to region.