Sorry, there are no products in this collection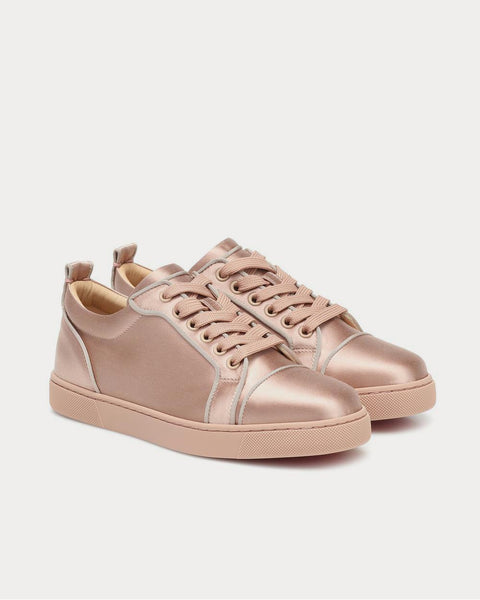 Louis Junior silk-satin Nude 2 Low Top Sneakers
Christian Louboutin can't help but inflect every silhouette with an elevated sense of luxury – and the Louis Junior sneakers are a case in point. Made in Italy from pale rose-gold silk satin, they're modeled on a traditional tennis-shoe silhouette, yet set on the designer's signature red-bottom soles.
Select Store
Sneak in Peace showcases links to the best retailers around the world.
Select a store from the list below to continue your shopping experience and purchase your sneakers.
*Original £GBP retail price.
Pricing may vary from region to region.