Sorry, there are no products in this collection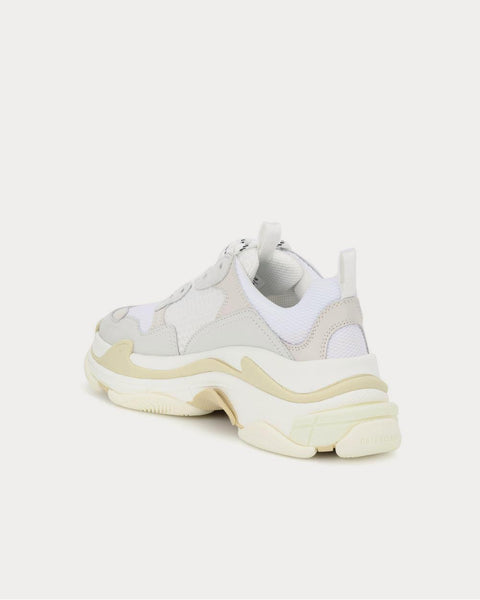 Triple S Blanc Low Top Sneakers
Revered by industry insiders, Balenciaga's Triple S sneakers perfectly capture the street-style look of the moment. The name refers to the pair's three soles that have been moulded together for chunky elevation. The toe is embroidered with the size of the shoe, while the side is branded with the house name. Updated for the new season, this iteration of the coveted design comes in white mesh with grey leather trim and neutral-hued accents.
Select Store
Sneak in Peace showcases links to the best retailers around the world.
Select a store from the list below to continue your shopping experience and purchase your sneakers.
*Original £GBP retail price.
Pricing may vary from region to region.