Sorry, there are no products in this collection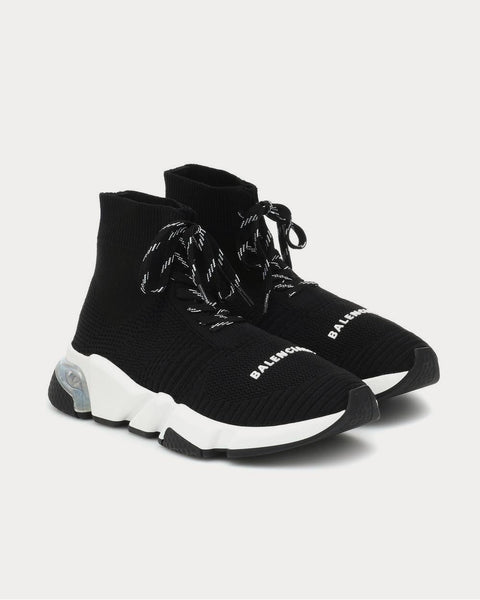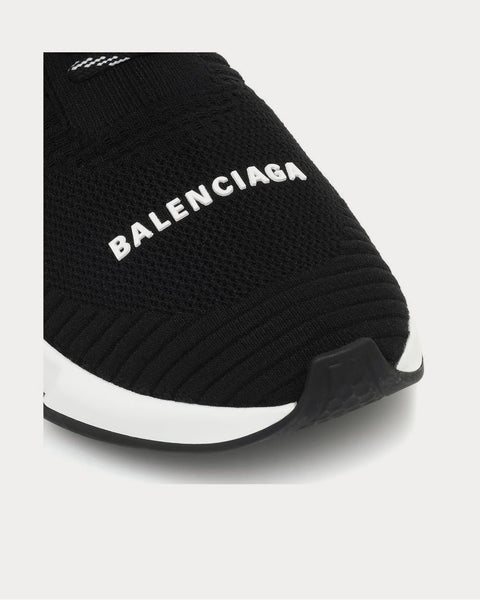 Speed lace-up Black high top Sneakers
With a sock-like construction and lace-up design, Balenciaga's lightweight Speed sneakers deliver modern form to function in the house's typical style. Their black knitted uppers feature ribbed cuffs and white branding on the toes, while the textured rubber outsoles offer memory sole technology and shock absorption. Incorporate yours into your athleisure edit for an ultra-contemporary look.
Select Store
Sneak in Peace showcases links to the best retailers around the world.
Select a store from the list below to continue your shopping experience and purchase your sneakers.
*Original £GBP retail price.
Pricing may vary from region to region.