Sorry, there are no products in this collection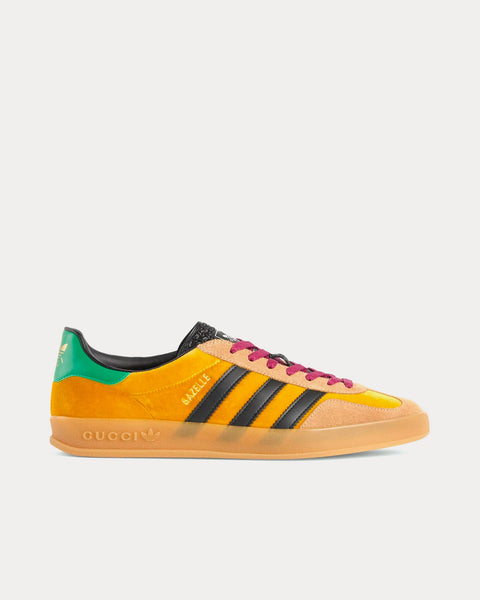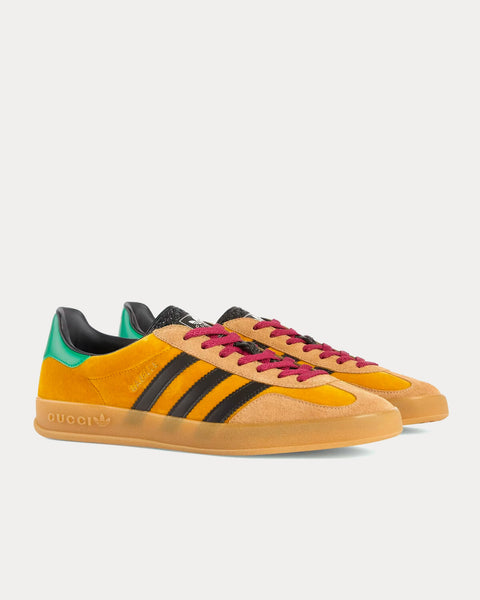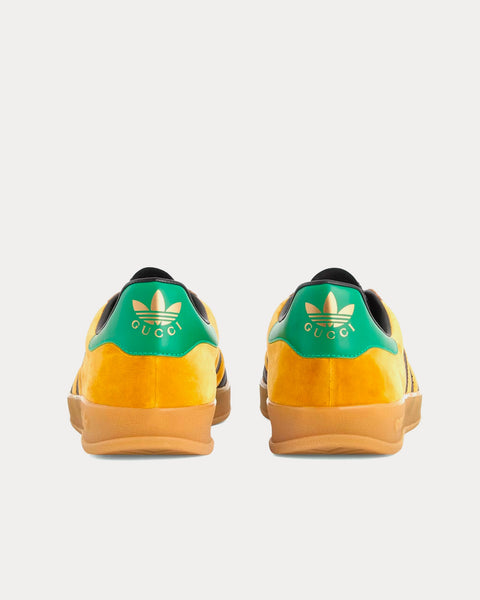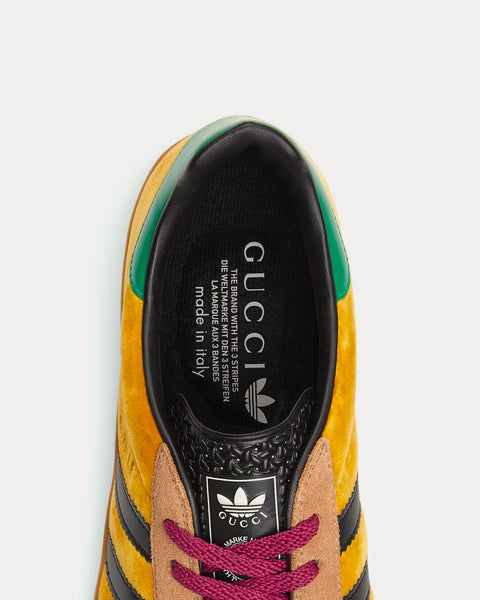 Gazelle Yellow velvet with Beige Suede Low Top Sneakers
adidas and Gucci venture into a collection, where the Web juxtaposes with the three white stripes, and the GG monogram combines with the trefoil. Pulling inspiration from the Creative Director's memories of the '80s and '90s, emblematic House's motifs mix with those of the historic sportswear brand adidas resulting in a series of hybrid looks. This Gazelle sneaker is enriched with Gucci Trefoil details.
Select Store
Sneak in Peace showcases links to the best retailers around the world.
Select a store from the list below to continue your shopping experience and purchase your sneakers.
*Original £GBP retail price.
Pricing may vary from region to region.